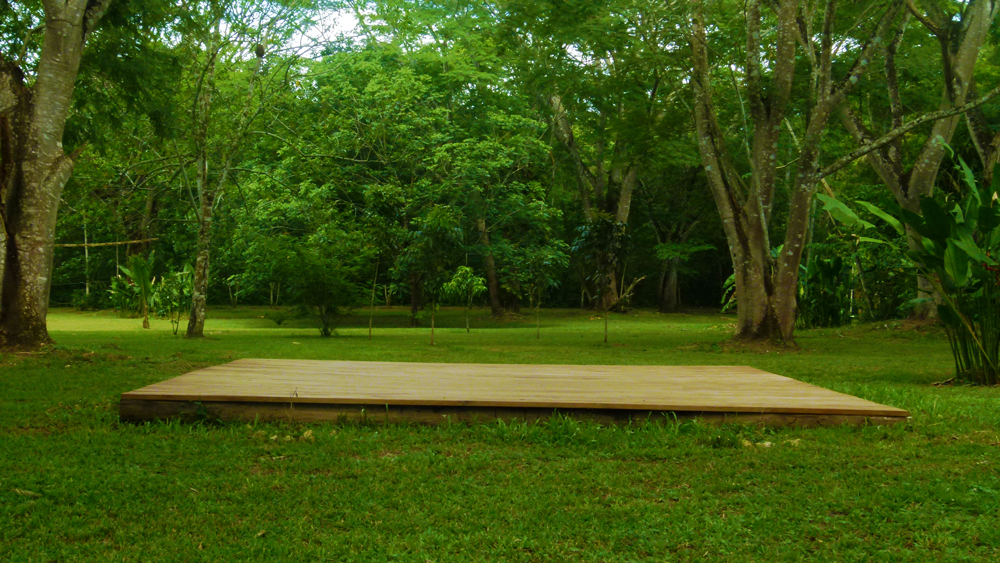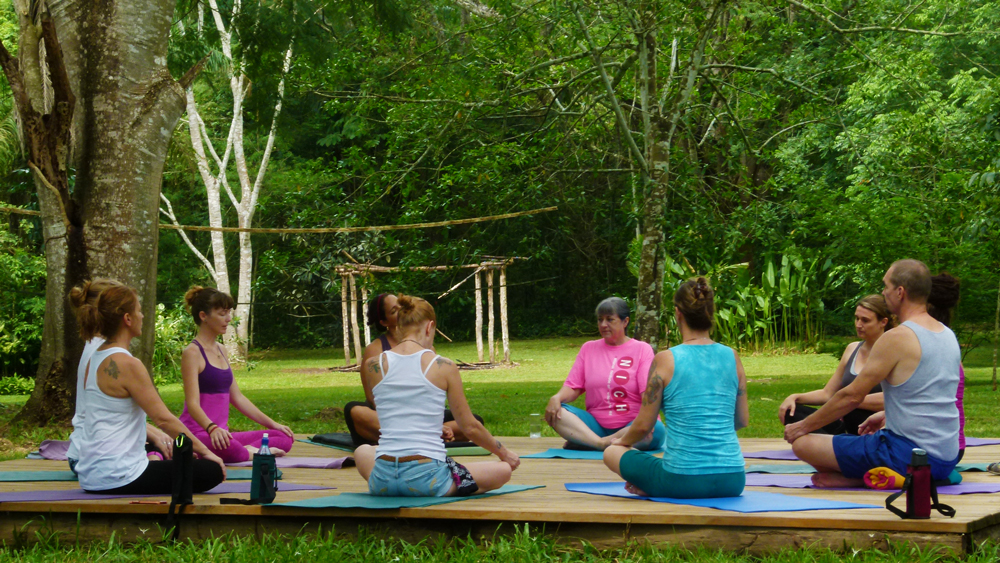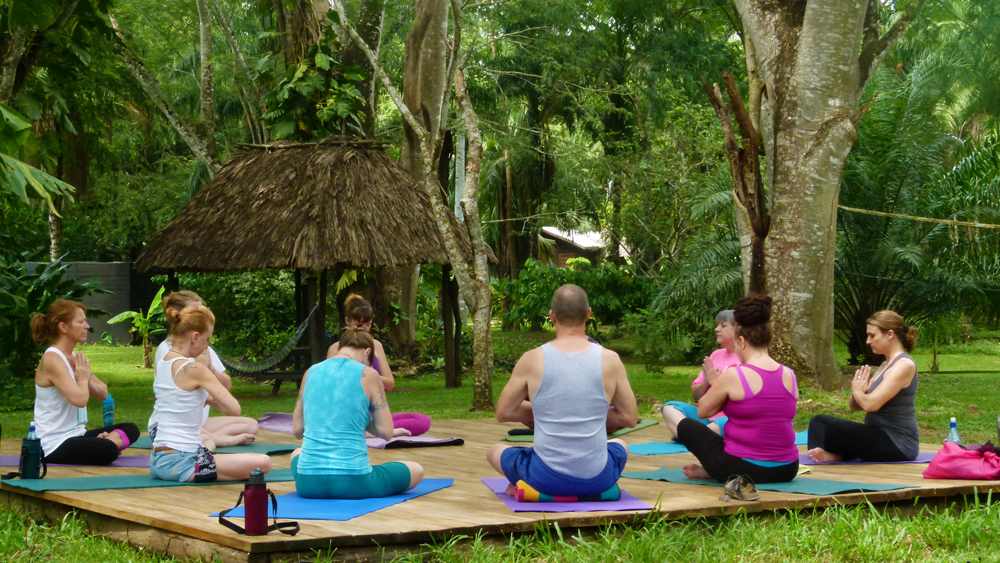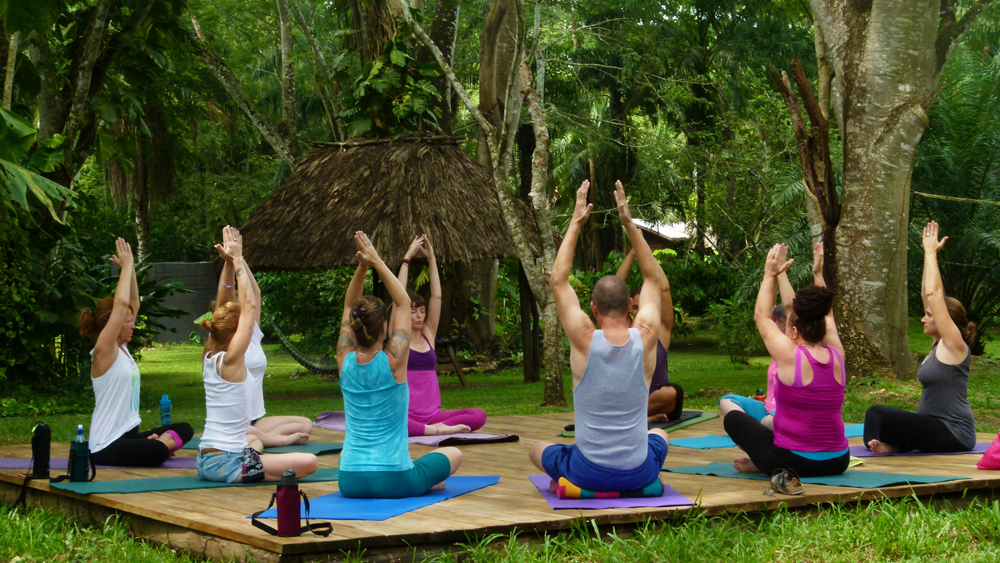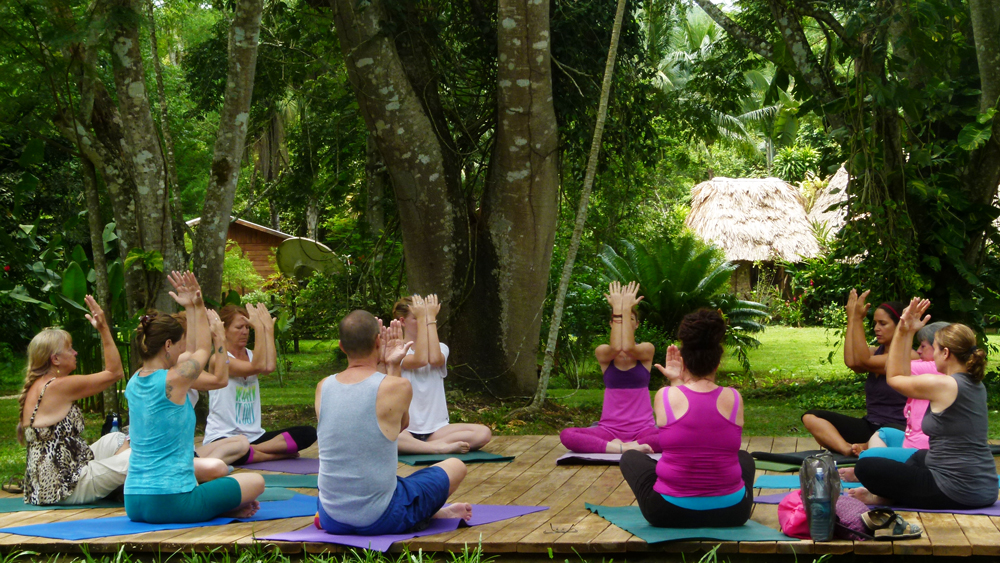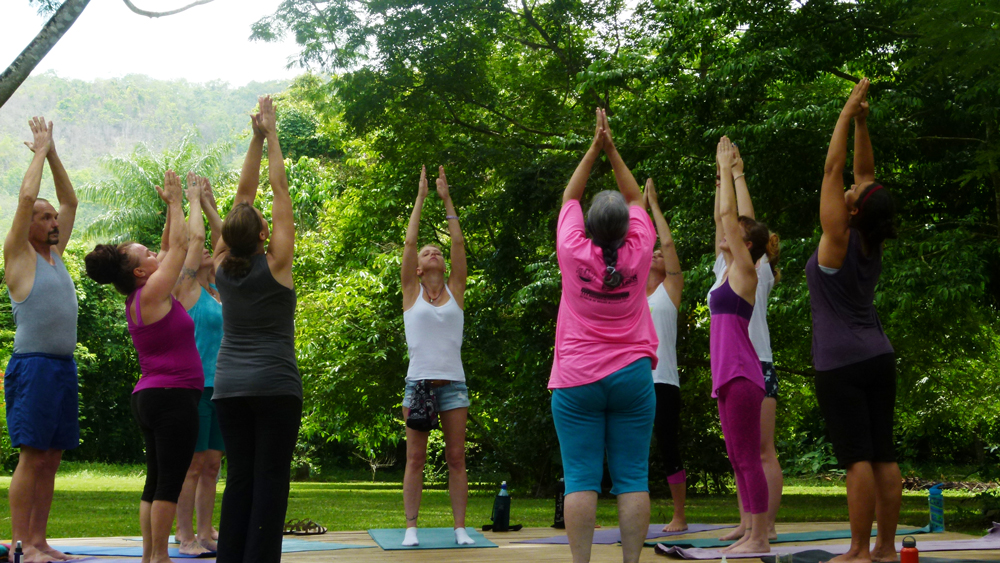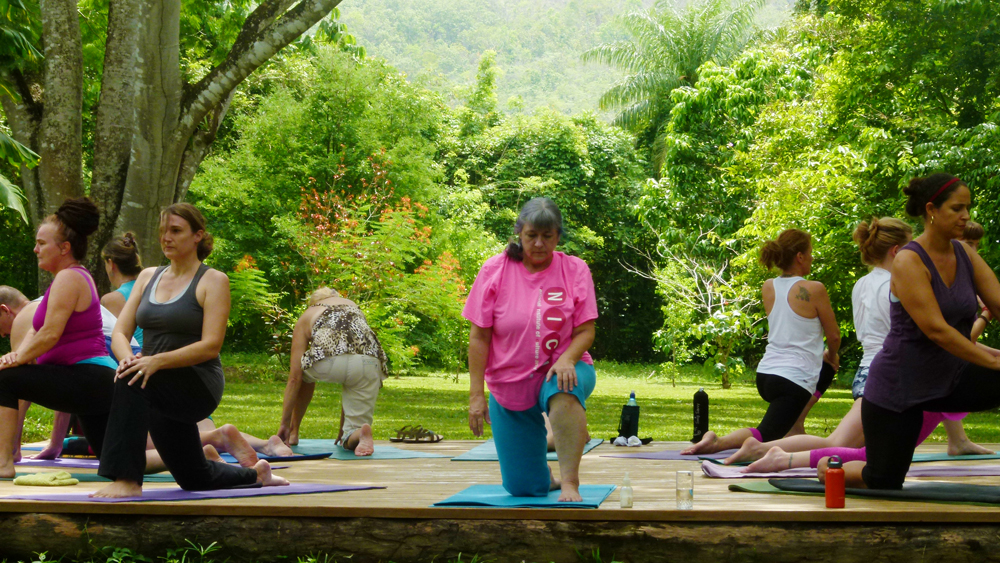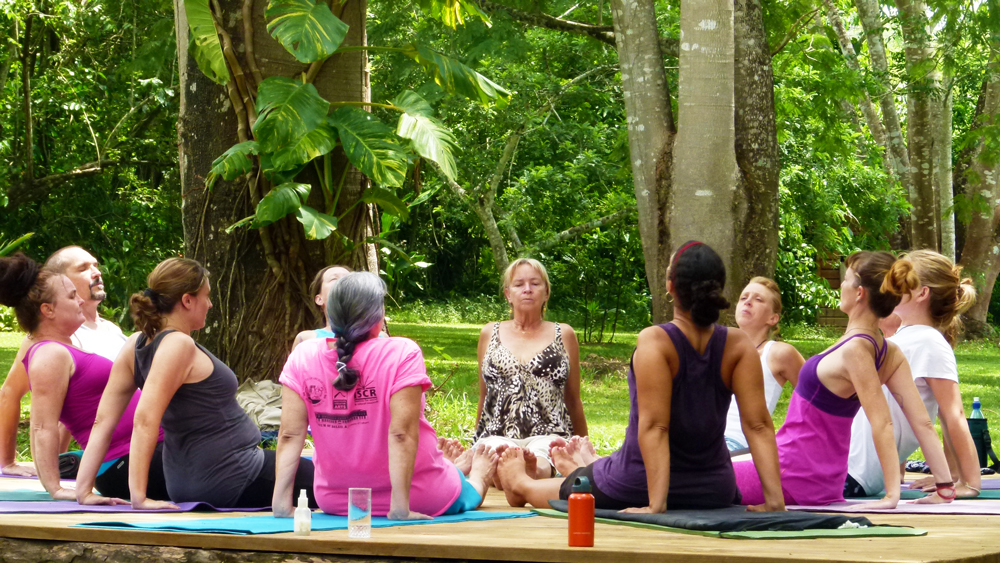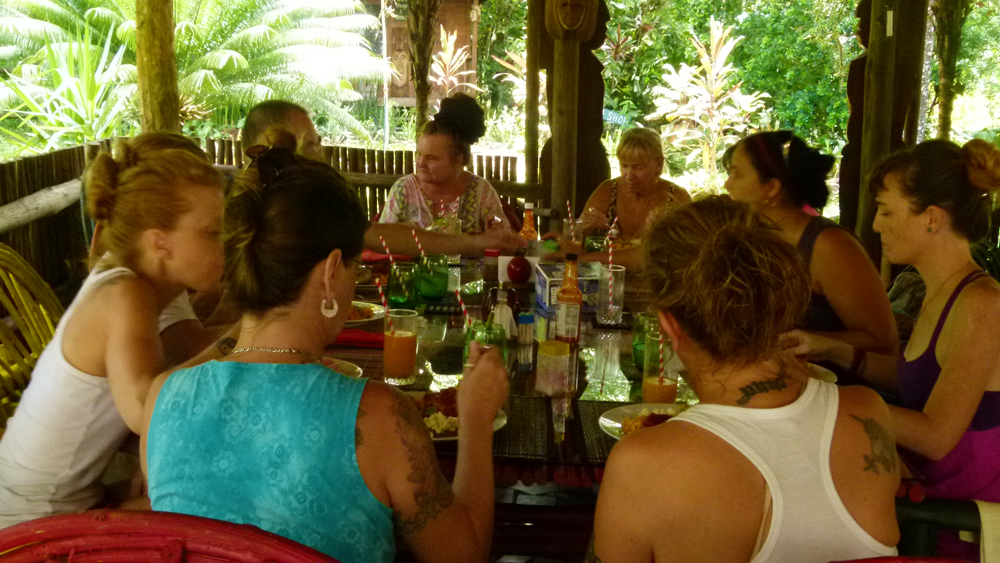 Attention Yoga Instructors
Attention Yoga Instructors , we are hereby announcing that we have recently added an 18'x18′ yoga platform on our property.
The property is a 50 acre Nature Reserve situated in the Tropical Rainforest of Western Belize. The platform is located under the shade of a large ancient Guanacaste Tree and other tropical trees found in the jungle of Belize. Also, the yoga platform is facing East with views of the majestic Maya Mountains and you can enjoy your morning yoga sessions with sunrise mountain views.
Very relaxing, silent except for the exciting sounds of the tropical birds waking up.
Peace and tranquility abound as you commune with Mother Nature and meditating with the mysterious sounds of the jungle.We are certain your Yoga class will be enhanced by complete immersion in this pristine jungle environment. You can ask about our special prices for your yoga classes of 6 or more participants and we will also be offering individualized group packages to suit your needs. The Lodge can accommodate up to 20 guests with 6 queen size beds and 8 twin beds and all cabanas are private and free standing.Your groups can arrange meetings on site with our local naturalists or traditional Mayan shaman and therapeutic massage treatments are available. Riverside bathing is available in the most natural setting alongside native flora and fauna. You can relax in a float tube or, just cool off in the pollution free Macal River.There is a restaurant on site with all meals made with using the most natural ingredients found in our organic farming region. We are prepared to do vegetarian or vegan meals or any special diet restrictions. Macaw Bank is known for its high standards of eco-consciousness and we are an off grid self sustainable authentic jungle lodge.We can pick you and your party up at the international airport or bus station in San Ignacio. If you want more ease of movement here, we suggest that you rent a 4 wheel drive vehicle at the Airport. We have tours set up to see Maya Sites, caves, tubing down the river, or just relaxing on our 50 acre paradise. We have well groomed nature trails where you can enjoy beautiful birds and wildlife found only in the jungle of Belize.We, at Macaw Bank Jungle Lodge look forward to making your yoga holiday the most relaxing it can be.
Namaste